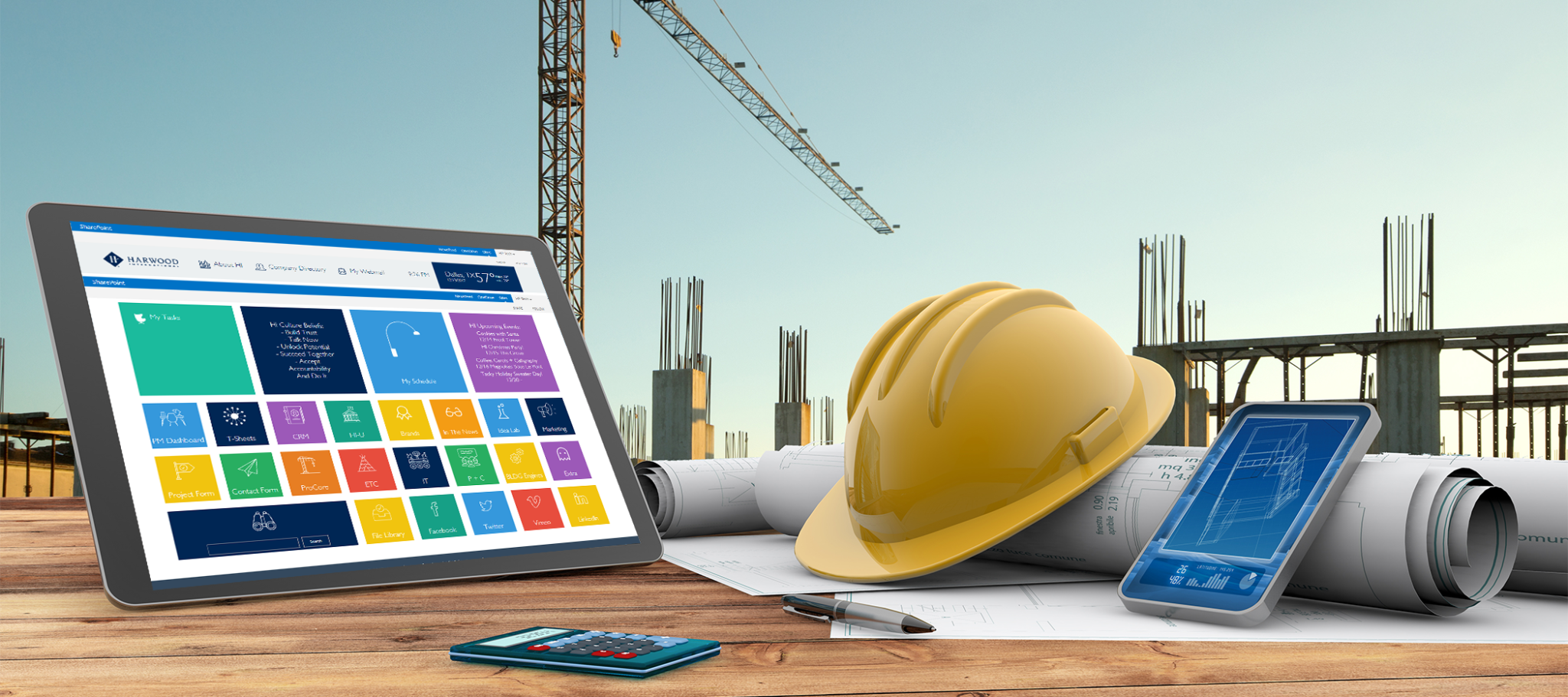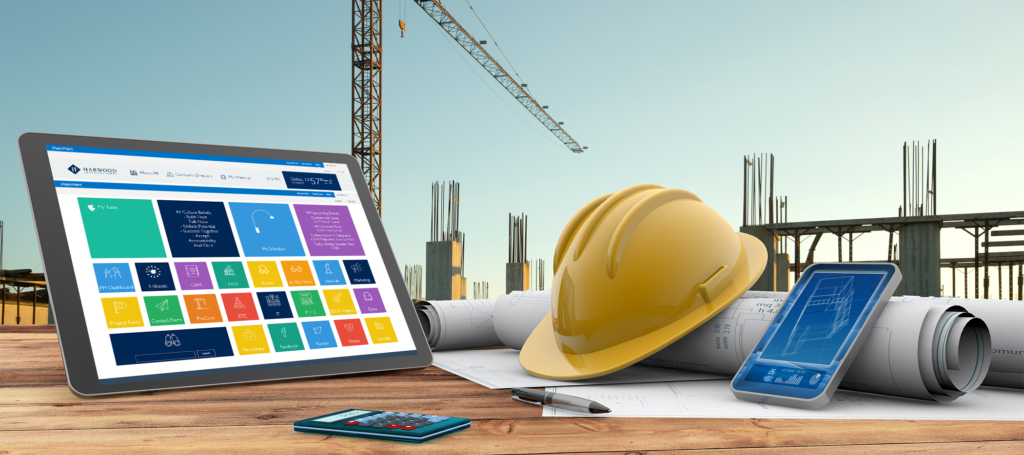 If you are not currently using Office 365 and Microsoft SharePoint to manage your construction projects… you should be! With a few simple configurations, SharePoint can be the foundation for a flexible, user-friendly, and affordable Project Management Information System (PMIS).
First, let's clarify what Office 365 is. Some people think of Office 365 as Word, Excel, and PowerPoint for document creation and Outlook for email. Most are unaware that those are only a tiny piece of everything Office 365 has to offer. We will discuss what these apps are and how to leverage them to their fullest capabilities at a later date (stay tuned to our blog). In the meantime, you can check out the Top 5 Integration Features of Office 365 and SharePoint Online.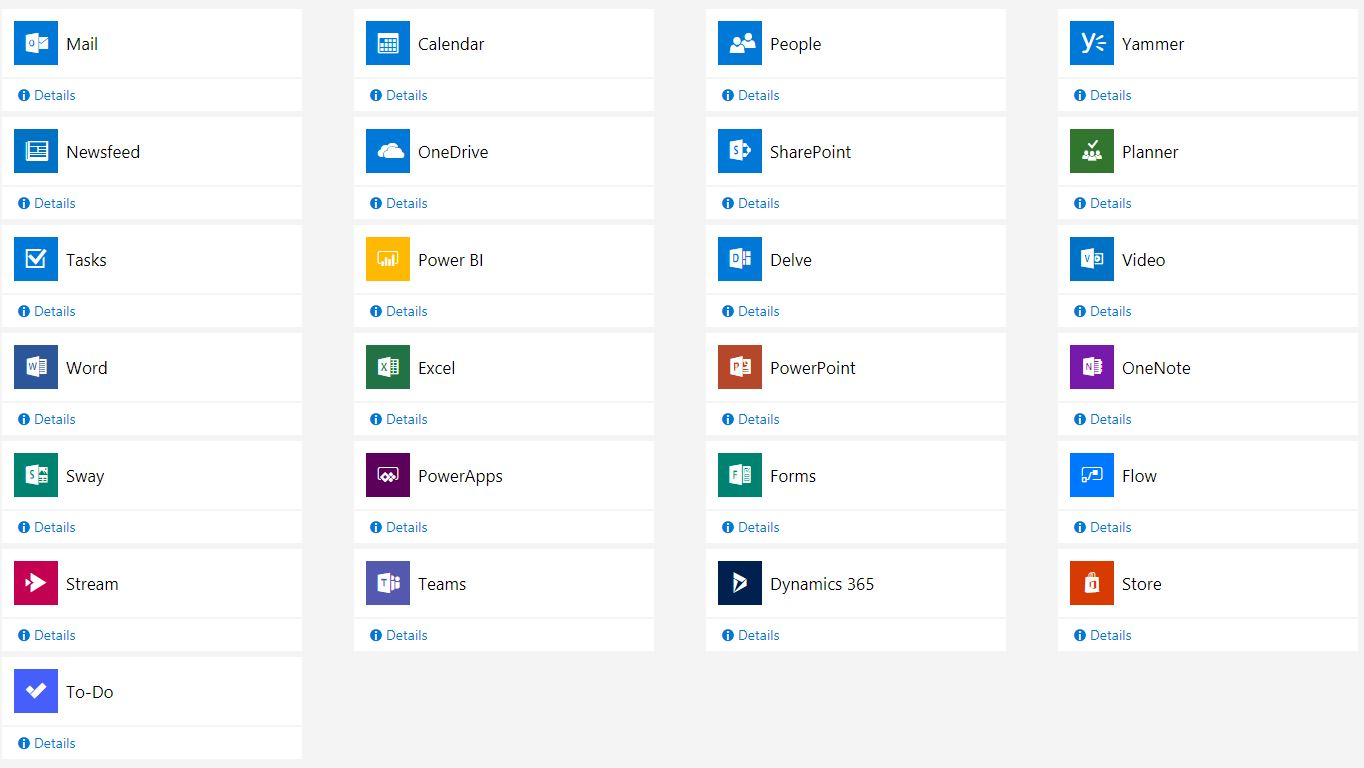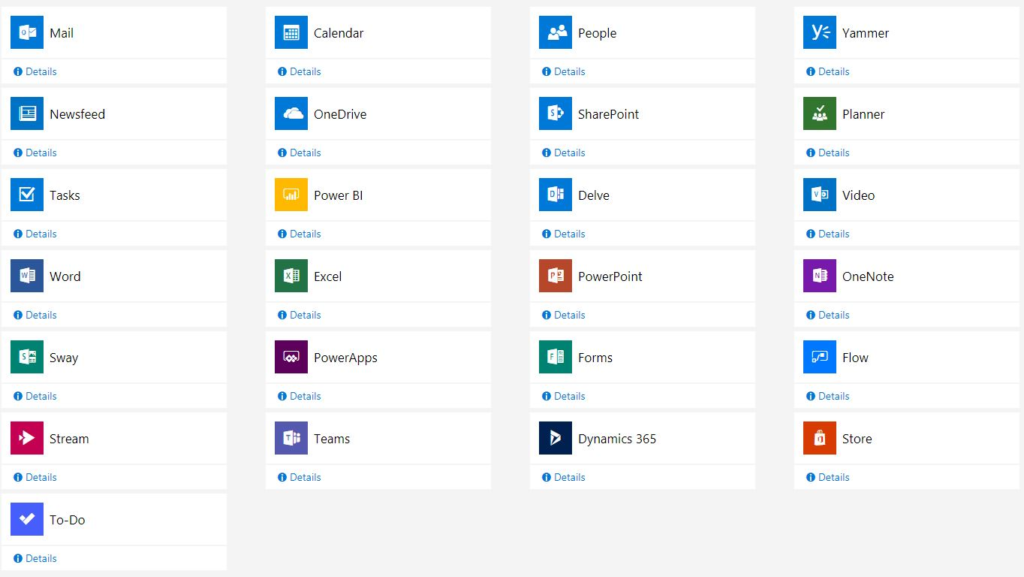 Below are the reasons why you should be using SharePoint to manage your construction projects:
1. Chances are you probably already have SharePoint
Microsoft states that they have over 250,000 organizations using SharePoint and that over 85% of Fortune 500 companies now have SharePoint Online.
You are already saving money on licensing costs by owning the SharePoint application through your Office 365 licenses.
2. Security
Using groups to maintain a scalable security environment is typically your best option because permissions are applied to the Group as a whole, not individual people. So, when adjusting permissions, only one change is needed to a group, opposed to multiple individuals. You can define a security permission from a site collection, to a site, to the lowest component of a single item or document. It's very easy to assign these permissions directly to an individual user or a group of users.
3. Collaboration tools everyone will want to use
The ability to leverage Office 365 Groups, which deliver a means of group communication, is a solid alternative to popular messaging applications, such as Slack. Using Groups gives your team the ability to view, edit, share all group files, view and schedule group meetings with ease allowing for better communications among team members.
Granting external access in SharePoint Online is a breeze and no longer a time-consuming inconvenience. Simply connect a Microsoft account to their company e-mail or create guest links to give users access to folders, individual files, and sites within your environment.
4. 3rd Party Services Integration
Microsoft Flow puts real power in the hands of regular users by easily connecting and automating services vital to your business. Microsoft Flow features (some) code-free interaction with hundreds of third-party services such as Salesforce, Zendesk, Facebook, Twitter, OneDrive, Microsoft Dynamics, and more.
5. Reporting tools that are ridiculously simple
SharePoint features powerful reporting tools to quickly view and share data. You can build, configure, and update scorecards and dashboards. Data visualization with Power BI: Embedding Power BI reports to a SharePoint page – display charts, dashboards, reports, KPIs, etc. on your SharePoint site makes the information readily available to users. Additionally, the analysis/metrics tools are now available within the program instead of having to import them; so, significant time is saved on importing data from other sources. You can also use Excel to build your reports and display them within SharePoint.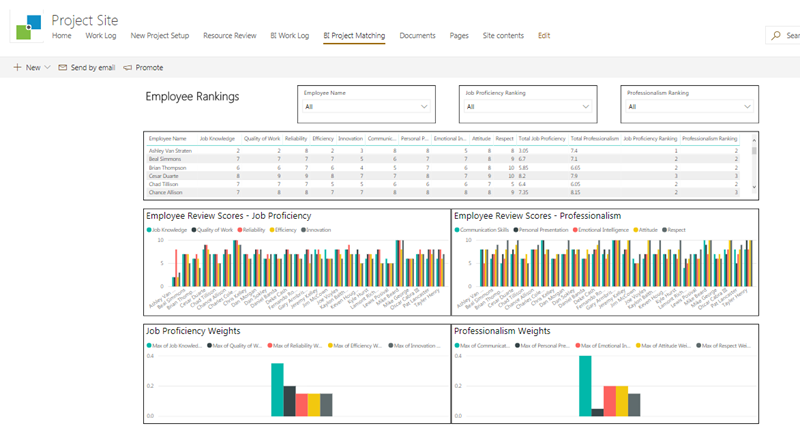 6. Mobile/Tablet Friendly
Access to everything, from anywhere, and on any device. This is HUGE for the construction industry! View and work on documents, while on the job site. With SharePoint Online, you have all the information you need on every device so you can get more work done with ease.
7. Task Management
SharePoint allows you to manage a set of tasks that may belong to a project, a business initiative, or a department. Users can also create customized list views combined with out-of-the-box workflows to manage personal tasks and assign tasks to their team members or anyone else in the company.
8. Flexibility to make it work how you want
SharePoint is designed to be configured however you want and to provide the most value when managing your construction project.
It can be integrated into just about any construction software you have.
But…
It can be very intimidating (and frustrating) to try and figure out where to start with SharePoint because by default, SharePoint is installed as a blank site without any content.
Wouldn't it be nice if you had access to guru developers and information architects who could get SharePoint up and running for you (and integrated into your current construction software)?
From SharePoint consulting to creating and implementing the plan, we're here to help.
We can help you create a customized SharePoint setup with whatever you need (such as Web Parts, .Net, Office 365 APIs, SharePoint Online and Integration with Microsoft Exchange, Active Directory (AD), and SQL Server).
If you properly implement SharePoint, it will transform your company's productivity. Employees will be more efficient, you'll have better access to your company's data, and you'll be able to better report on key metrics. HingePoint's custom SharePoint solutions have helped many companies struggling with unorganized data and manual, multi-step processes. Those same customers have transitioned into a more organized, productive organization through automated workflows and easy-to-search information.
Integrating SharePoint can be confusing and difficult to integrate with custom construction software. Let us guide you through the process and do the hard work of integrating SharePoint into your current construction software.
About HingePoint
HingePoint delivers cloud, mobile and analytics solutions for the construction industry. Specializing in the systems that run the construction business including SharePoint, Salesforce, Procore, Microsoft Dynamics, and Autodesk. Scale and grow profitably with Financial and Project Dashboards, document management, and workflow automation for field-to-office collaboration.