Microsoft PowerApps is great for quickly automating processes and creating programs without writing code. But…
There are often unexpected difficulties when introducing new software. As you dig deeper in to MS PowerApps, the learning curve can result in unexpected frustrations.
What is Microsoft PowerApps?
According to Microsoft, "Power Apps is a suite of apps, services, connectors and data platform that provides a rapid application development environment to build custom apps for your business needs. Using Power Apps, you can quickly build custom business apps that connect to your business data stored either in the underlying data platform… or in various online and on-premises data sources (SharePoint, Microsoft 365 [formerly "Office 365"], Dynamics 365, SQL Server, and so on)."(source)
PowerApps offer codeless data visualization and is an excellent option before jumping directly into custom-coded visualization templates. Then, when further customization is needed, PowerApps also allows you to code and create customized UX.
The Power of a PowerApps + HingePoint Partnership
HingePoint works with you to implement and integrate PowerApps into your enterprise IT software stack. If you're curious about creating intelligent forms and workflows into your other systems and software you use, HingePoint helps bridge the gap between your ideas and bringing them to life.
Like many specialties, if you don't architect the systems correctly from the initial setup, flows and automations will not work correctly. Laying the groundwork for a sound process is vital.
We know that PowerApps can be confusing and may not be working exactly how you envisioned.
Allow our team of experts to step in, set things up the way you want them, and then train your team to use the software and forms.
Schedule A Discovery Session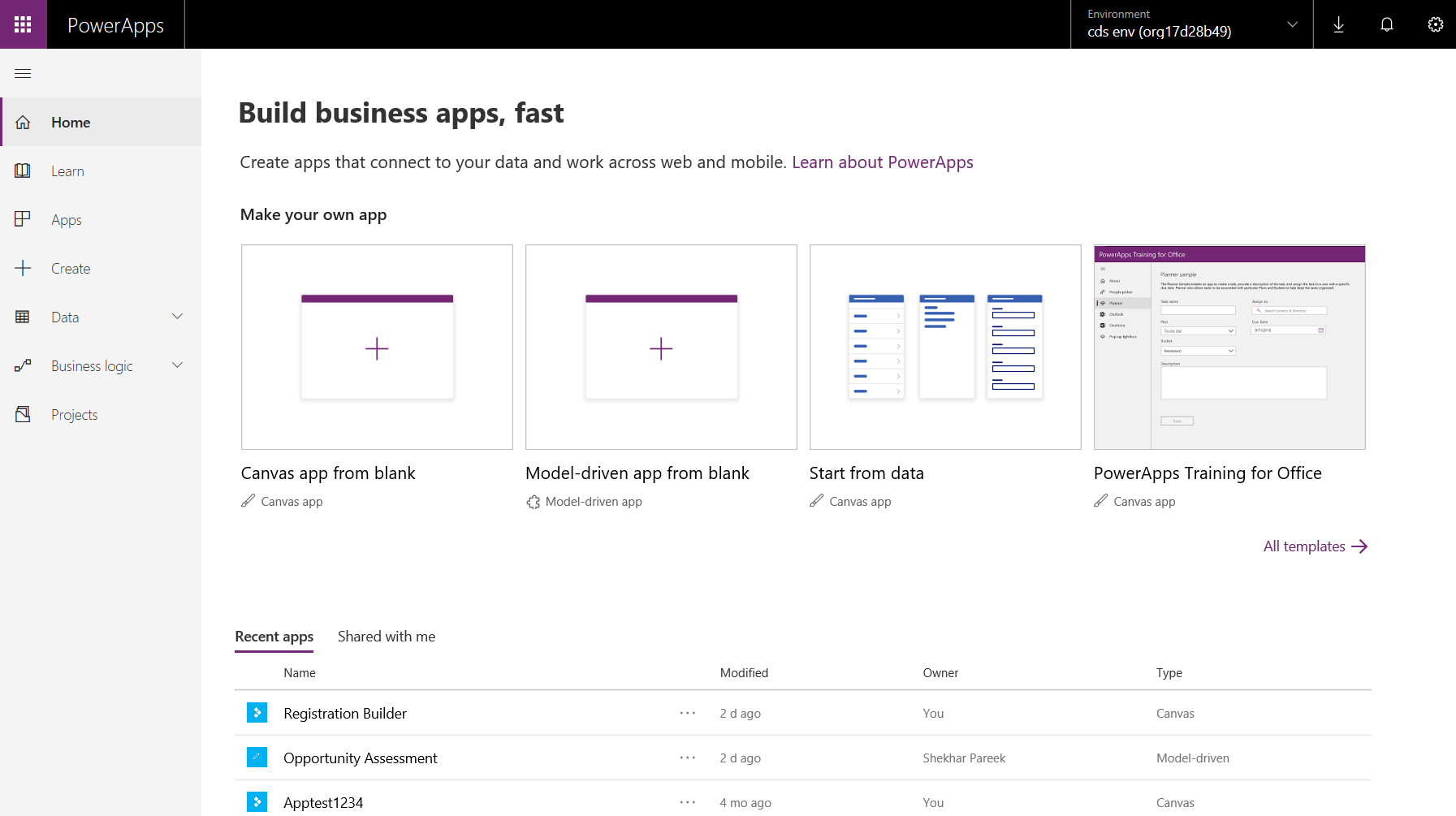 Keeping your team in their lanes and areas of expertise ensures PowerApps is set up correctly from the start with our experts. Overall business operations are streamlined and optimized. Productivity is key
Contact HingePoint
I've been working with HingePoint for almost 10 years on various technology initiatives, systems upgrades, and new platforms. They have always been a great partner for us

Technology Initiatives
HingePoint helped us discover and create the most mission critical deliverable in our division in 10 years. It's changed our business. We couldn't work without it.

VP Product of Design
We migrated all our network drives from 50 states into Office365 SharePoint Online libraries. It now powers our intranet and extranet." 

IT Director
Microsoft PowerApps FAQs
(Have a question? We have answers.)
About MS PowerApp Technologies & Integrations 
If you're a current Microsoft user, you've probably noticed the PowerApps tools and integrations on products you already use in your organization.
Gain a competitive advantage by linking all your data together.
When you use PowerApps, you can connect to hundreds of data sources using the library of connectors that bring all of your data together. Use PowerApps to extend Office 365 (now called "Microsoft 365"), Dynamics 365, and Azure capabilities. Use Microsoft 365 products together for a seamless, streamlined approach to data collection and UX.

PowerApps
Build apps in hours (not months), with the help of HingePoint and our agile workflow. Easily connect to data, use Excel-like expressions to add logic, and run online, with mobile (iOS, and Android) compatibility. Microsoft PowerApps consulting services from HingePoint make it happen… easily!

Power BI
Take the blindfold off and see your data organized visually on one screen, instead of scattered across spreadsheets, software, and organizations. Unify data from many sources to create interactive, immersive dashboards and reports that provide actionable insights and drive business results.
Power BI Consulting and Development Services

Power Automate
Power Automate, also known as Microsoft Flow, allows users to include powerful workflow automation directly in your apps with a no-code approach that connects to hundreds of popular apps and services. It's codeless automation made easy.
HingePoint's Roadmap for a Successful Deployment

Analysis & Scoping
We scope the solution to your specific requirements, budget and timeline. Tailored to you.

Design & Develop
We'll work with your key stakeholders to create and/or integrate solutions that achieve your business goals.

Test & Deploy
We fully test, secure, and deploy your solution. Training users to maximize adoption and enjoy the benefits.
Contact Us »
The HingePoint difference
At HingePoint, we are passionate about providing cloud, mobile, and analytics applications that are easy to adopt, reduce your costs, and are agile solutions that your employees will love.
When you choose to work with HingePoint, you get so much more than a simple third-party PowerApps consultant. What does that look like?
You gain a true partnership between HingePoint and our clients.
You get positive attitudes, positive results, and take part in positive impacts on our communities.
You get a high-performing team that has the hard-to-find skills and knowledge you seek. You deserve great consultants to help you grow.
We provide rapid prototypes and proof of concepts to help our clients see ideas and visions coming to life. PowerApps is rapid application development, and all of our development projects use an agile approach and methodology.