Quickly answer the "are we on budget?" question with a Yardi & Procore integration.
We provide expert Yardi solutions for Real Estate & Commercial Construction ERP Integrations.
Why Make the Move With A Yardi Integration?
Past Yardi Integration Projects

Greystar
Integrated Yardi with over 30 APIs in other systems to push and pull financial data to other systems. Job cost data, amending job costs, updating budgets, creating new cost codes to map to new expenses, etc.

Harwood
Financial analysis and enterprise architecture of real estate investors that use Sage now, but we researched the Pros and Cons of Yardi and MRI for Harwood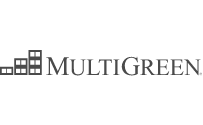 MultiGreen
Integrating Yardi, consulting with Procore and MS Teams for Project financials.
HingePoint's Roadmap for a Successful Deployment

Analysis & Scoping
We scope the solution to your specific requirements, budget and timeline. Tailored to you.

Design & Develop
We'll work with your key stakeholders to create and/or integrate solutions that achieve your business goals.

Test & Deploy
We fully test, secure, and deploy your solution. Training users to maximize adoption and enjoy the benefits.
Contact Us »
As Procore Certified Consultants, We Help You Integrate Procore With Your Other Enterprise Systems