Procore offers many great out of the box integrations with systems such as SharePoint, Salesforce, Sage, or QuickBooks. But…
To make the integrations work properly for your needs often requires custom development work to achieve a seamless solution.
We can help you integrate Procore with many enterprise software applications including:
Oracle Financials
Dell Boomi
AWS
Tableau
HingePoint's Roadmap for a Successful Deployment

Analysis & Scoping
We scope the solution to your specific requirements, budget and timeline. Tailored to you.

Design & Develop
We'll work with your key stakeholders to create and/or integrate solutions that achieve your business goals.

Test & Deploy
We fully test, secure, and deploy your solution. Training users to maximize adoption and enjoy the benefits.
Contact Us »
Procore users manage all types of construction projects including industrial plants, transportation and transit projects, office buildings, apartment complexes, university facilities, retail centers, schools, and much more.
As Procore Certified Consultants, We Help You Integrate Procore With Your Other Enterprise Systems


Integrations For Every Need
Procore's integration solutions are pre-built to eliminate unneeded customization and flexible enough to be tailored and configured to best meet your specific business needs. If there is a feature you need in Procore that doesn't already exist, the team at HingePoint can build one for you. 
Procore integrations are compatible with Microsoft and include Procore SharePoint integrations, Procore Teams integrations, Procore QuickBooks integrations, OneDrive, Azure Web Service, Azure File Servers, Yardi, Oracle Financials, Dell Boomi, AWS, Porcore PowerBI, Tableau, Procore accounting integrations, and Procore Sage300 integrations. 
Procore customers can now also automatically update SharePoint, Microsoft Teams, and Procore document libraries simultaneously with a new SharePoint Two-Way Sync integration solution and Microsoft Teams Two-Way Sync integration solution, both built on Procore Construction OS. HingePoint is a trusted Procore Development Partner. For more information on Two-Way Sync, contact our team. 
Contact HingePoint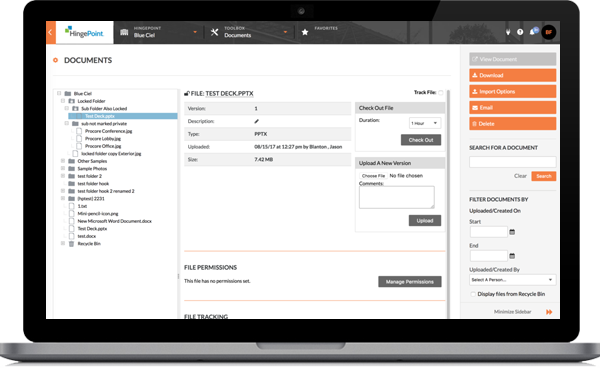 Pricing Done Right
HingePoint's Procore Consulting Services are available on a subscription-based pricing structure, so you only pay for the services and features that you actually need. 
Construction teams love utilizing Procore because it is simple to adopt, reduces your costs, and employees find it intuitive to use. 
Our Procore Certified Consulting Services Will Set You Up For Success By:
Procore's Dynamic All-In-One Solution
Procore is the all-in-one construction management software built to help you finish quality projects – safely, on time, and within your budget. Drastically increase your project efficiency and accountability by streamlining and mobilizing project communications and documentation through Procore solutions. This real-time data and accessibility minimize costly risks and delays which ultimately boost profits.
No More Headaches or Disruptions
HingePoint is here to help your business with Procore implementation and customization to fit your needs, on-board new projects and employees, and integrate your account with other business tools including Office 365, SharePoint, and Microsoft Teams. HingePoint is here to help your business with Procore implementation and customization to fit your needs, on-board new projects and employees, and integrate
Gain More With Less
HingePoint is here to tell you that you don't have to overcomplicate things to improve your business processes. With Procore, you gain all of the integrations and solutions you need in one powerful tool. Increase the value of your business and employees by seamlessly working across systems and pulling in data and information from multiple sources at once.
Unsure Of What Solutions Are Right For You? 
That's what we're here for! As Procore Integrators, we can help you figure out precisely what you need to make it work specifically for your business. We also do the actual programming and development required to customize and integrate it into your company's workflow.
The HingePoint Difference
At HingePoint, we are passionate about providing cloud, mobile, and analytics applications that are easy to adopt, reduce your costs, and are agile solutions that your employees will love. 
When you choose to work with HingePoint, you get so much more than a simple third-party consultant. What does that look like?
You gain a true partnership between HingePoint and our clients. 

You get positive attitudes, positive results, and positive impacts on our clients, partners, employees, families, and communities. 

You get a high performing team that has the hard to find skills and knowledge you seek from HingePoint. Because you deserve great consultants to help you grow.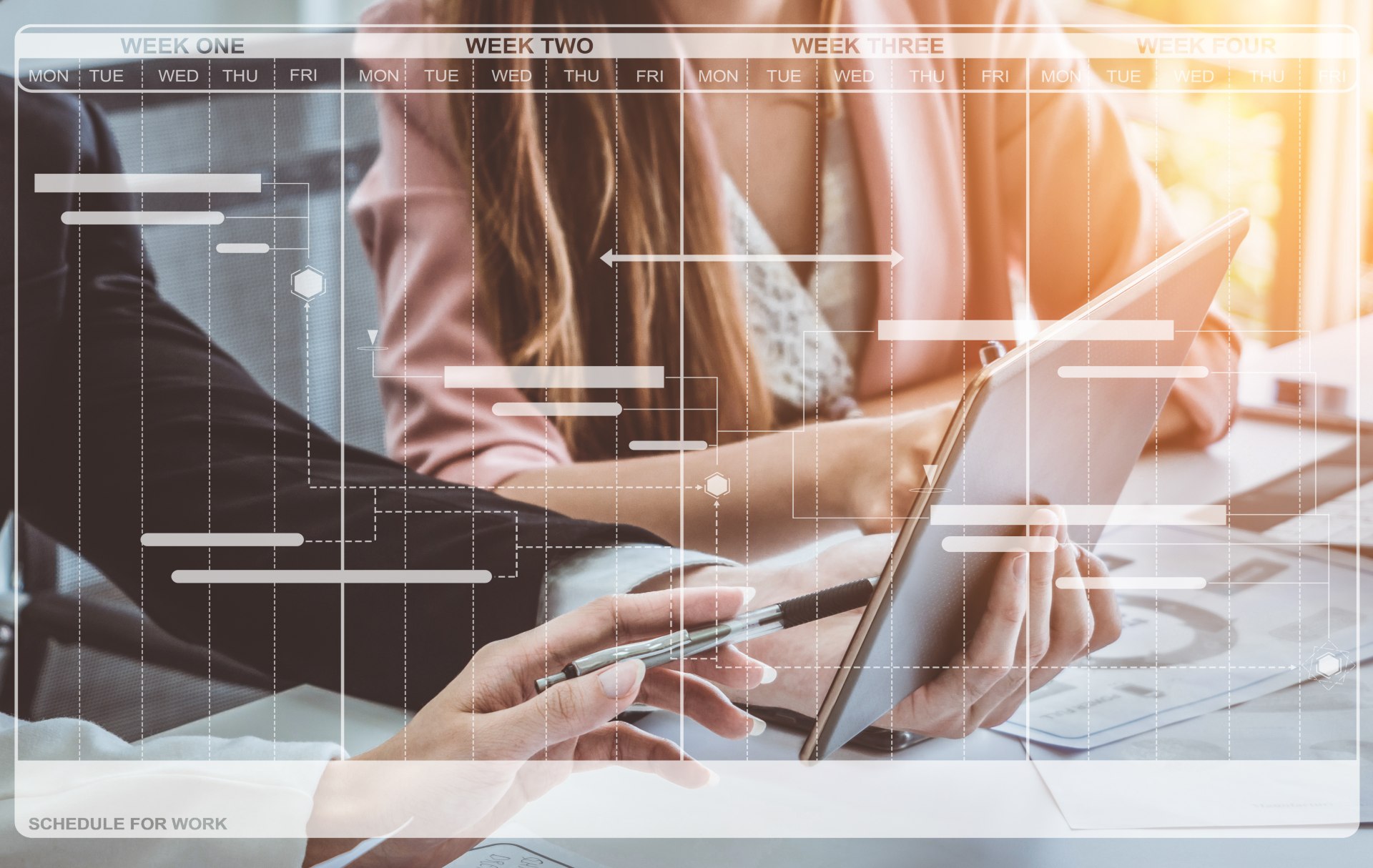 Learn what Procore can do for you!
Connect with our team today to learn more about Procore integrations and how they can work for your team. Simply fill out the form below, and our team will be in touch. Other questions?
Contact Us Here!