Streamline your task management with MS Planner + Teams + SharePoint
Out-of-the-box, MS Planner integrates directly with main Office 365 apps, but in order to avoid a major headache, you'll want to have a proper integration that syncs in real-time without creating unwanted duplicates task or rogue lists. 
About Microsoft Teams
For Microsoft Office 365 users, MS Teams is the communications hub that will tie your all your other MS apps together into a more streamlined experience. Chat, make phone and video calls, and collaborate on documents all within one window.
MS Teams is designed with an easy out-of-the-box set up. You can quickly integrate into your other O365 systems like SharePoint, OneDrive, Planner, and Outlook, OneNote, etc. But, with the easy setup, we recommend having a good implementation strategy to avoid messy (or insecure) integrations.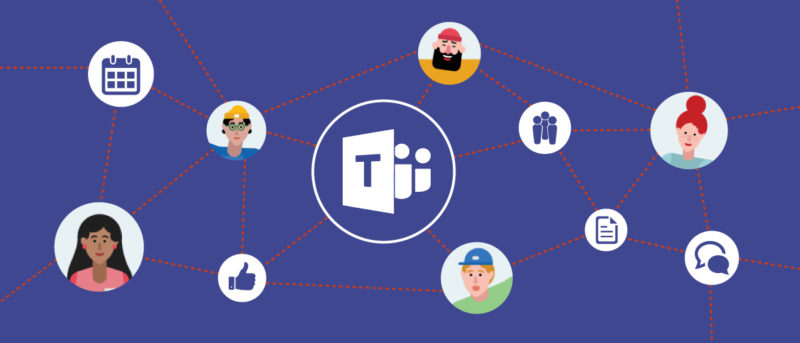 About Microsoft Planner
Microsoft Office 365 is comprised of many tools that can help streamline your daily workflow, while getting your job done more quickly and effectively. An Office 365 project management tool that's been recently updated is Microsoft Planner.
Similar to Trello, Planner enables your company's teams or groups to create multiple task lists associated with different projects or daily to-do checklists. Microsoft Planner helps remove chaos from team collaboration environment.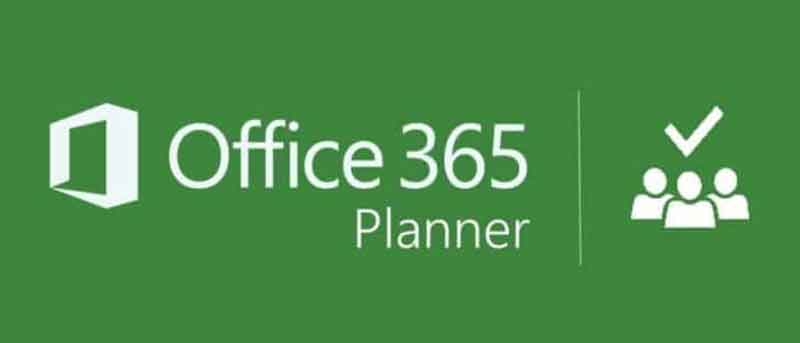 Review Of Microsoft Planner For Project Management
Users can assign tasks, share files, and collaborate through chat to execute a project or plan.
Each plan has its own "board" where the user can organize tasks into different buckets, enabling the user to filter on Due Date, Categories, or by Assigned User. The HingePoint Team recreated our daily task lists using this tool and it seems to work like a charm!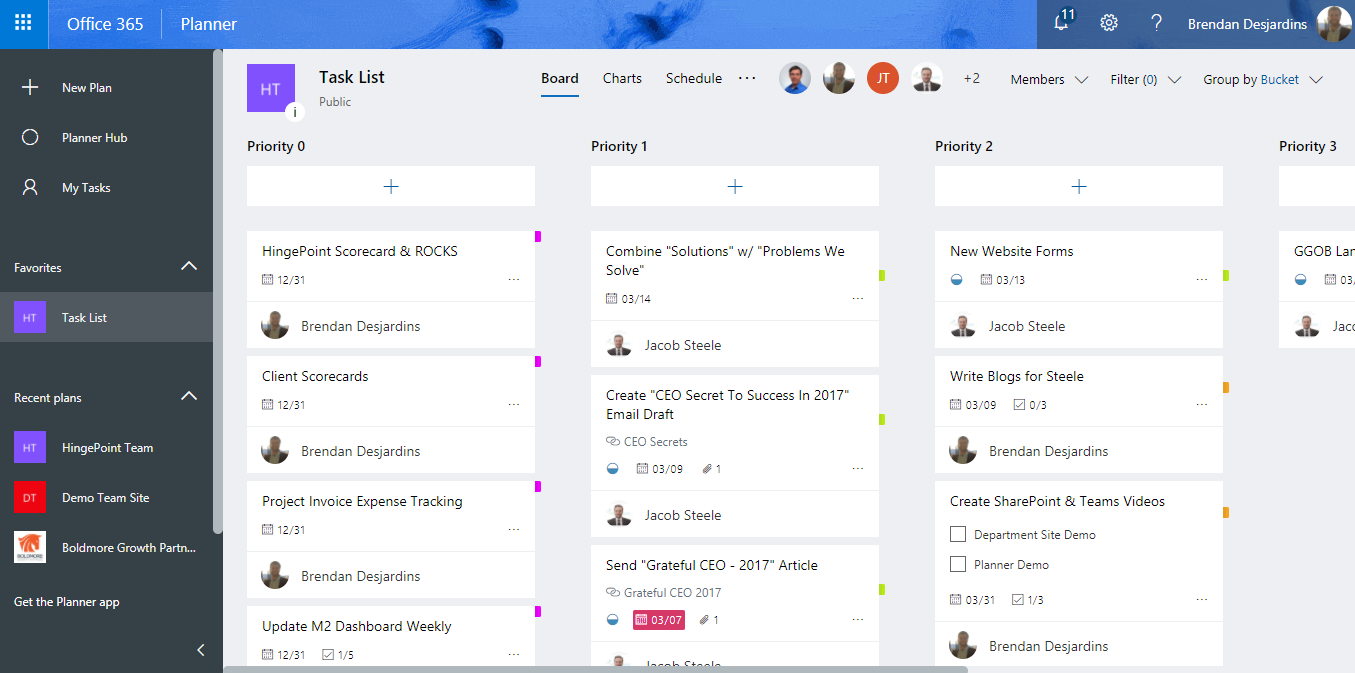 ---
Read our "Top 5 Integration Features of Microsoft Office 365 and SharePoint Online".
---
Microsoft Planner provides an out-of-the-box functionality for creating charts for your team's various assigned tasks. It keeps everyone informed about which tasks are in progress, not started, late, or complete.
Because we customize Microsoft Office 365 for businesses, we've even recreated a Microsoft Project plan in Planner to potentially use it as a way to communicate project plans across our organization, without assigning Microsoft Project licenses to all relevant parties. The prototypes track most of the same information that our project managers track throughout a project's life-cycle and could prove to be a solution for Project Managers across all industries.
Before working with HingePoint, we were just another commercial real estate company trying to get deals done. Now, we're one of the most innovative firms in the industry. HingePoint's knowledge, insight and guidance has allowed us to manage risk systematically better, affording us the opportunity to scale efficiently while also generating increased profits at both the property and company level

Victor R. Mendiola, Jr., Promesa Investments
We prototyped Office365 and compared it to Google Docs for our entire school district across 7 campuses. From teachers to students, online accesses from anywhere. Amazing.

Director of Systems
The Idea Lab was the first time we've ever had the chance to imagine exactly how we wanted our systems to work, and someone deliver exactly that for us!

Director of Interior Design
Frequently Asked Questions
Plan on what teams you need, Teams are a summary of people (so 5 people are a team). And on that team, you put all your projects, documents, and collaborate with everyone, all in one place. So get away from management by email! Those days are gone.

Yes. Teams creates a Sharepoint site to store your documents and notes from your Teams. We can set up your teams to work with your existing Sharepoint sites, to maximize your O365 tools.