Manufacturing Technology Adaptation & Automation in the Food Industry
You've probably seen Mrs. Renfro's salsa label in big grocery stores across the nation, and you've probably unknowingly eaten some of the company's barbecue sauce in restaurant chains.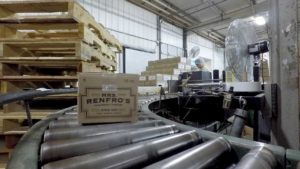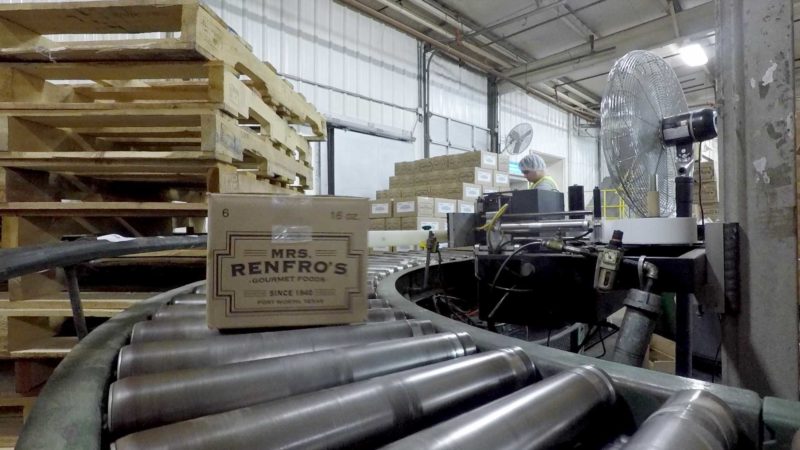 The story of Mrs. Renfro's salsa is one of adaptation, nimbleness, growth, innovation, and ultimately automation. Mrs. Renfro's brand shows that automation in manufacturing lets small businesses evolve, stay profitable and ultimately stay relevant against corporate giants.
"We're competing against the big guys. And we can because we are innovative and nimble," said Doug Renfro, president of Renfro Foods, Inc.
The company started 77 years ago in Fort Worth, Texas where the salsa was made in open kettles with boat oars because the Renfros could not afford pumps and agitators.
"Now we have so many layers of technology. We have big giant machines that have little motherboards inside and you have to adjust it with a laptop," Renfro said. "It makes you very efficient but you are more dependent on technology than in the old days."
The company is growing, and a lot of it has to do with technology. When Renfro was a child they could manufacture about 31 bottles a minute. Now they can create 141 bottles a minute. They manufacture about 60,000 jars a day.
"We've rarely increased the number of employees we have; we're able to get faster and more efficient," Renfro said. "We're doing seven times more business than we did 25 years ago, we do not have seven times more employees."
However, automation and technology are not everything in a 77-year-old business. Renfro said technology coupled with the ability to outwork the bigger competition has helped the brand succeed.
The Renfro brand has the ability to adapt and change more quickly.
For example, they did not waste time launching Ghost Pepper Salsa. Within three years, the salsa went to their third best selling item in three years, which is unheard of.
"It's so much more nimble of an environment," Renfro said. "We're so fast and nimble we can succeed quickly."
HingePoint
2300 McDermott Road STE 200-235, Plano, TX 75025
(214) 301-0000
www.hingepoint.com
HingePoint covers the AEC Industry and is the author of The AEC Industry 4.0 Report and the Autodesk Industry Report 2017. HingePoint helps construction and real estate development companies take control of their company's information. We combine systems, software, and data so all company information can be seen and accessed from one screen, like a smartphone or computer.
HingePoint provides AutoDesk, SharePoint and Salesforce consulting for the Commercial Real Estate and Construction companies. HingePoint also helps the AEC industry with development & integration of AutoDesk products with enterprise systems. As members of the AutoDesk Development Network, we are a trusted partner with over 25 years experience of systems development and integration work in the AEC industry. Our clients range from top hotel brands and restaurant chains to AEC firms and real estate developers and Facilities Management. We provide BIM with ROI. Results Guaranteed…Literally Guaranteed.