SharePoint and OneDrive continue to receive more features to better collaborate and govern sharing with teams inside and outside a company.
Microsoft has positioned itself to be the tool to transform business processes by automating work, making it easy to harness collective knowledge by finding info and expertise more quickly and by informing engaged employees, corporate vice president for OneDrive, SharePoint and Office Jeff Teper said today during the SharePoint Virtual Summit.
"You can share with confidence," Teper said. "Gives you anywhere access to all your files on any device."
Microsoft is hoping the new features will help achieve their mission: Empower every person in every organization to achieve more. Microsoft announced that it will be easier to share files with a simple sharing experience even with people outside of the organization.
OneDrive is Microsoft's service for hosting files and is available to anyone who has a Microsoft account.
Its deep Office integration, which powers rich co-authoring, allows you to collaborate on these shared files with others in real-time. It lets you access all your Office 365 files, including your individual work files and files shared with you by individuals, teams and the organization—regardless of whether you're on a PC, Mac, an iOS or Android device or a Windows phone.
Microsoft On Demand OneDrive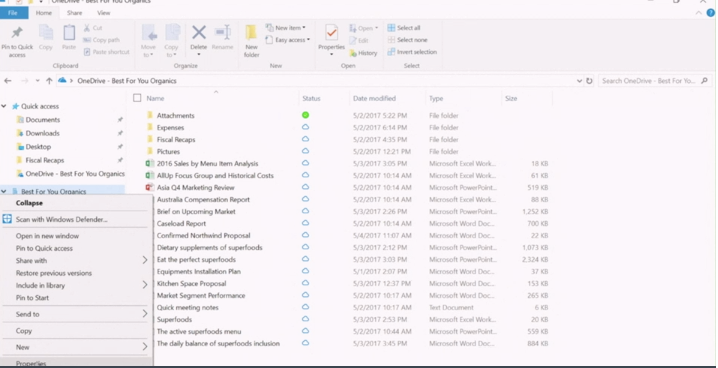 Building upon last week's announcement of OneDrive Files On-Demand—which lets you work with all your files within File Explorer on Windows 10—Microsoft announced that starting this summer, users will be able to share Office 365 files directly from File Explorer on PC and Finder on Mac.
The cool thing is that users can choose what files will be saved to what device. So if you're working offline, you can save a file to your device to work on it while off the grid.
The sharing experience has been simplified, so you can share a file or folder with specific people or send a link that enables anyone who needs access, inside or outside your organization. In addition, you can now control how long a link provides access, and you can easily view and modify the permissions you have granted. The new sharing experience is the same, whether you share on the web, in Explorer on Windows 10 and Windows 7, or in Finder on Mac.
SharePoint Continues to Grow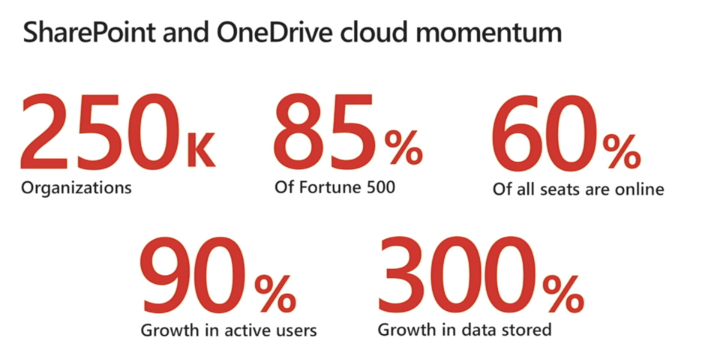 With more than 100 million monthly active users, Office 365 provides the most complete, intelligent and secure service for communications and collaboration. SharePoint plays an important role in Office 365, empowering customers to share and manage content, knowledge and apps to create a more connected workplace.
As customers transition to the cloud, Microsoft is seeing more adoption of SharePoint:
More than 250,000 organizations and over 85 percent of Fortune 500 companies now have SharePoint as part of Office 365.
In the last year, usage of SharePoint has grown 90 percent, content stored has grown 300 percent and more than 10 million new SharePoint sites have been created.
More than 60 percent of SharePoint seats are now online, reflecting the value customers see with SharePoint in Office 365.
About HingePoint
HingePoint covers the AEC Industry and is the author of The AEC Industry 4.0 Report and the Autodesk Industry Report 2017. HingePoint helps construction and real estate development companies take control of their company's information. We combine systems, software, and data so all company information can be seen and accessed from one screen, like a smartphone or computer.
HingePoint provides Procore, SharePoint and Salesforce consulting for Commercial Real Estate and Construction companies. HingePoint also helps the AEC industry with development & integration of AutoDesk and Procore products with enterprise systems. We are a trusted partner with over 25 years experience of systems development and integration work in the AEC industry. Our clients range from top hotel brands and restaurant chains to AEC firms and real estate developers and Facilities Management. We provide BIM with ROI. Results Guaranteed…Literally Guaranteed.