Want to learn how to plan a project from the people who help communities prepare for disasters?
During the AEI 2017 Conference, a panel of speakers from Community Resilience Panel for Buildings and Infrastructure Systems shared how they make disaster recovery plans for big and small cities.
The mission of the Panel is to "reduce barriers to achieving community resilience by promoting collaboration among stakeholders to strengthen the resilience of buildings, infrastructure, and social systems upon which communities rely."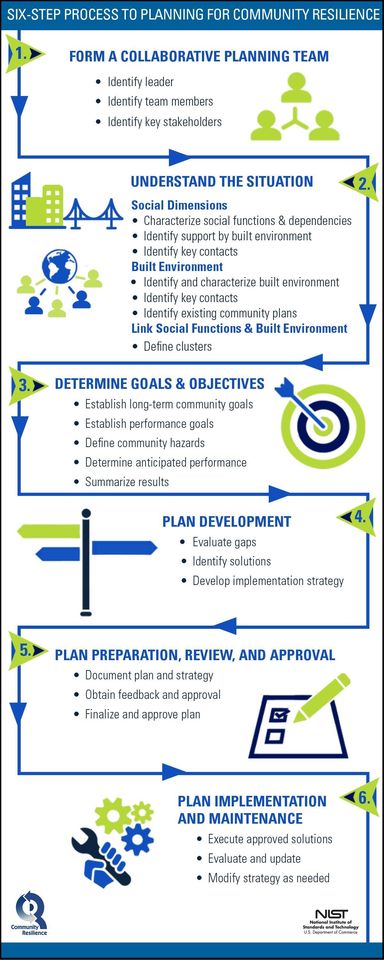 How will the city get the hospital functioning again after a tornado? How will they get the water running and electricity on? How will they provide food to a community?
This is what they mean by resilience. How fast does it take to bounce back?
The Community Resilience Panel can digitally model the electricity grid and water infrastructure in a town. The can simulate a hypothetical tornado through the town. Then they can run an open source program to determine what the tornado's path has destroyed and quickly come up with a recovery plan.
They created a six-step guide for small or large communities with or without its own resilience department.  The plan is designed to be flexible and give community leaders and emergency responders a way to respond to a disaster.
The planning that goes into responding to these natural disasters is critical. And we can all learn how to better plan in our own businesses.
This type six-step process can probably help in any type of plan that you need to put into place.
The six-step process
Think of a small city in north Texas with a hospital. If a tornado were to rip through the town and cut power off to the hospital, it could take a while for the town to recover. Or maybe a Wal-Mart is the central business in the town. If it were shut down due to power or a tornado, it could be detrimental to the recovery of the city.
The flexible process was developed so people and communities can conclude how to best respond to disasters.
Also, think about your own business, whether you are building a new structure or trying to win a bid. This can help. You can learn more here, https://www.nist.gov/topics/community-resilience/community-resilience-planning-guide-briefs.
1. Form a collaborative planning team – The first step in the process is to build a collaborative team that can help with the issue. You'll need to identify a
leader, team members and key stakeholders.In the case of Wal-Mart losing power in a natural disaster, you'd want to include a local Wal-Mart official, someone from the electric company, an emergency management representative, appropriate city officials and communication companies. These identified people will be responsible for coming up with a plan to make the community's plan resilient.
2. Understand the situation – Like any plan, you need to understand the situation. Collect data. In the instance of a city responding to a natural disaster, you'd want co collect demographics, zoning, infrastructure, imagery, buildings locations and land cover.
3. Determine goals –Establish long-term community goals and establish performance goals. What are the risks and hazards that you might face and determine anticipated performance. Then summarize the results.
4. Plan development –Evaluate the gaps. What will prevent you from achieving your goals. Find a solution. Once you do, develop an implementation strategy.
5. Plan preparation, review, and approval – Document your plan and strategy. Obtain feedback and approval. Finalize and approve plan.
6. Plan implementation and maintenance – Execute approved solutions and evaluate, modify and update as needed.
Learn how SharePoint can help you better communicate and get work finished faster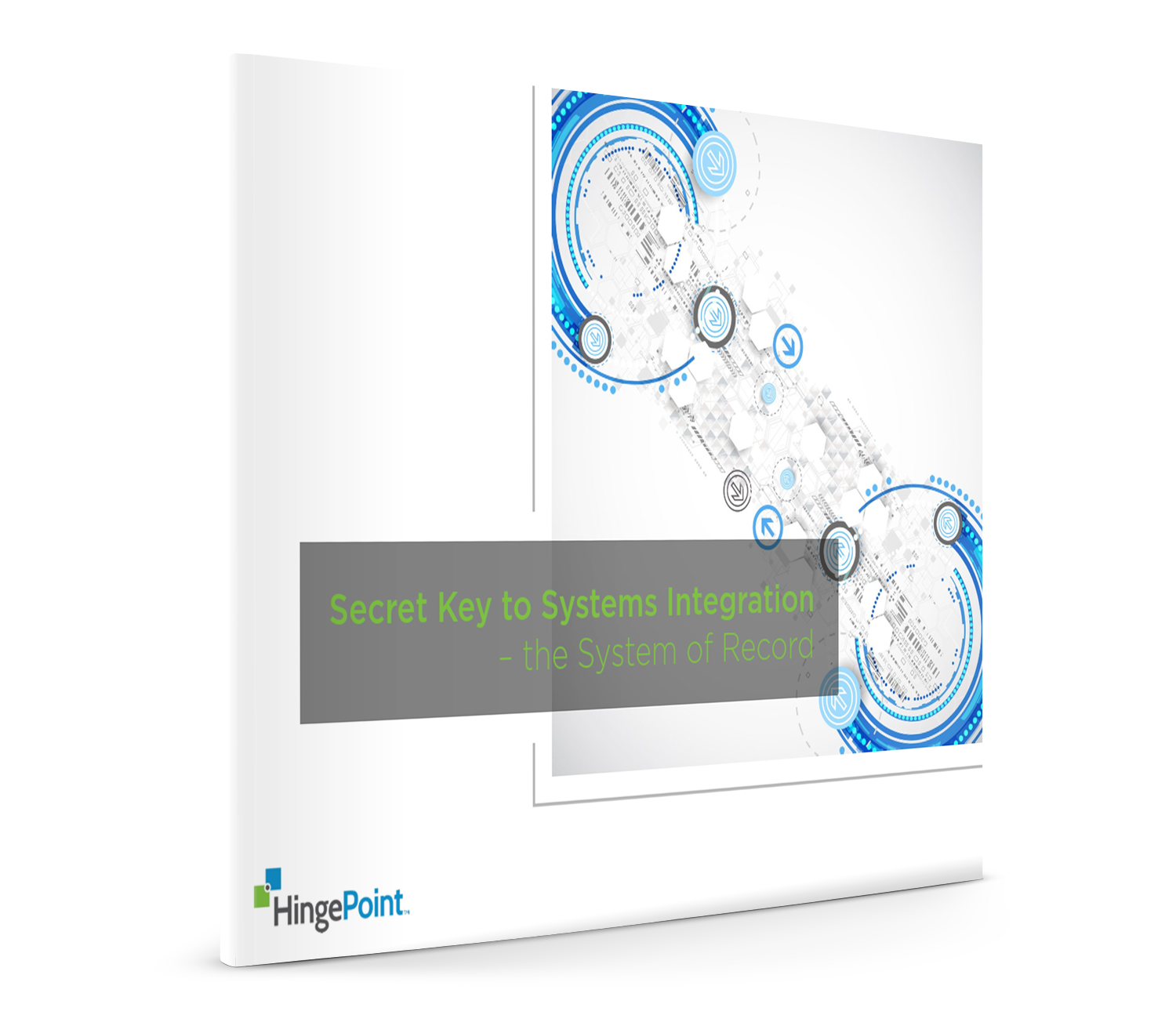 Having your data in one place is a key to communicating effectively and working more efficiently. Download our Secret Key to Systems Integration eBook to learn how a system of record can help you.
Need help with SharePoint integration?
Check out our other SharePoint stories
Can SharePoint be Used as a Document Management System? 
How to Know if Paper is Slowing Down Your Work without Hiring a SharePoint Consultant
3 Things You Can Do with SharePoint So Your Company Will Work Faster
7 Trends in 2017 for Commercial Real Estate: SharePoint remains top collaborative tool
Learn what we can build with SharePoint
HingePoint covers the AEC Industry and is the author of The AEC Industry 4.0 Report and the Autodesk Industry Report 2017. HingePoint helps construction and real estate development companies take control of their company's information. We combine systems, software, and data so all company information can be seen and accessed from one screen, like a smartphone or computer.
HingePoint provides Procore, SharePoint and Salesforce consulting for Commercial Real Estate and Construction companies. HingePoint also helps the AEC industry with development & integration of AutoDesk and Procore products with enterprise systems. We are a trusted partner with over 25 years experience of systems development and integration work in the AEC industry. Our clients range from top hotel brands and restaurant chains to AEC firms and real estate developers and Facilities Management. We provide BIM with ROI. Results Guaranteed…Literally Guaranteed.