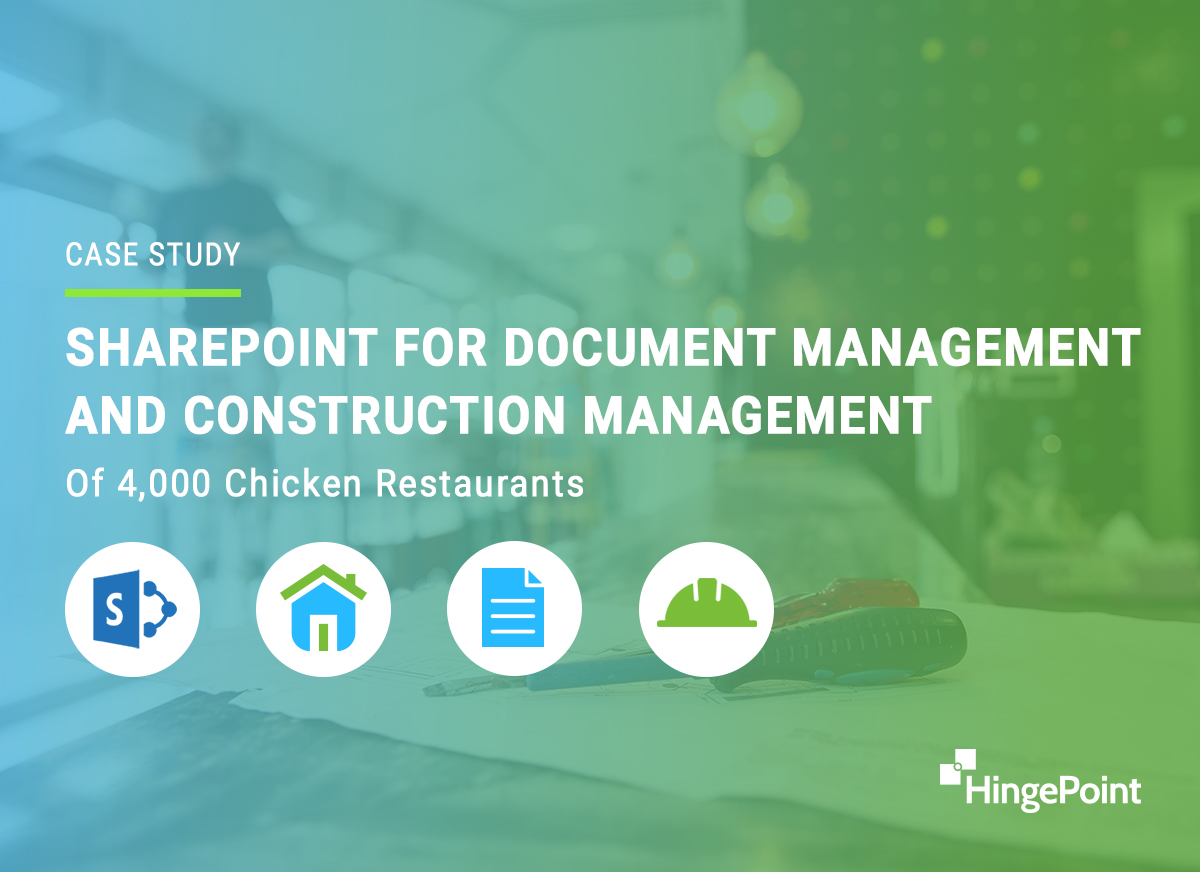 Summary:
HingePoint helped a global chicken restaurant renovate over 4,000 stores nationwide. Working with the Chief Innovation Officer and the IT Director, HingePoint integrated 3 corporate systems to work seamlessly together.
The Challenge:
3 key teams were working on the renovation portfolio and all needed access to the same documents and projects. But, they all used different systems on the job. Asset managers used a real estate asset management tool to plan and manage the renovation. Design and Engineering used their system to create all the CAD documents and specifications. And the construction management teams used SharePoint out in the field to manage the projects with their subcontractors. If they all used 3 systems, it would be redundant and disorganized.
The Solution:
Integrate the workflow that started from the real estate asset management system to initiate renovation projects.
Create a custom SharePoint document management integration with all 3 systems so they could share documents in real-time.
Spawn a project in SharePoint from the asset management system to be used for construction management.
Create a single sign-on (SSO) so users were automatically secured and logged in across all tools needed in the end-to-end process.
Ongoing Benefits:
Reduced data redundancy by 100%, while managing 100% of document security.
IT got the technical expertise they needed to do the integration and the Chief Innovation Officer accomplished a major initiative for the business.
This is now one of the fastest-growing chicken restaurants nationwide.
Who Was Helped:
IT, Design, Engineering, Construction Management, and Asset Management teams.
Systems Integrated:
SharePoint, SharePoint for Document Management, Real Estate Asset Management, Construction Management