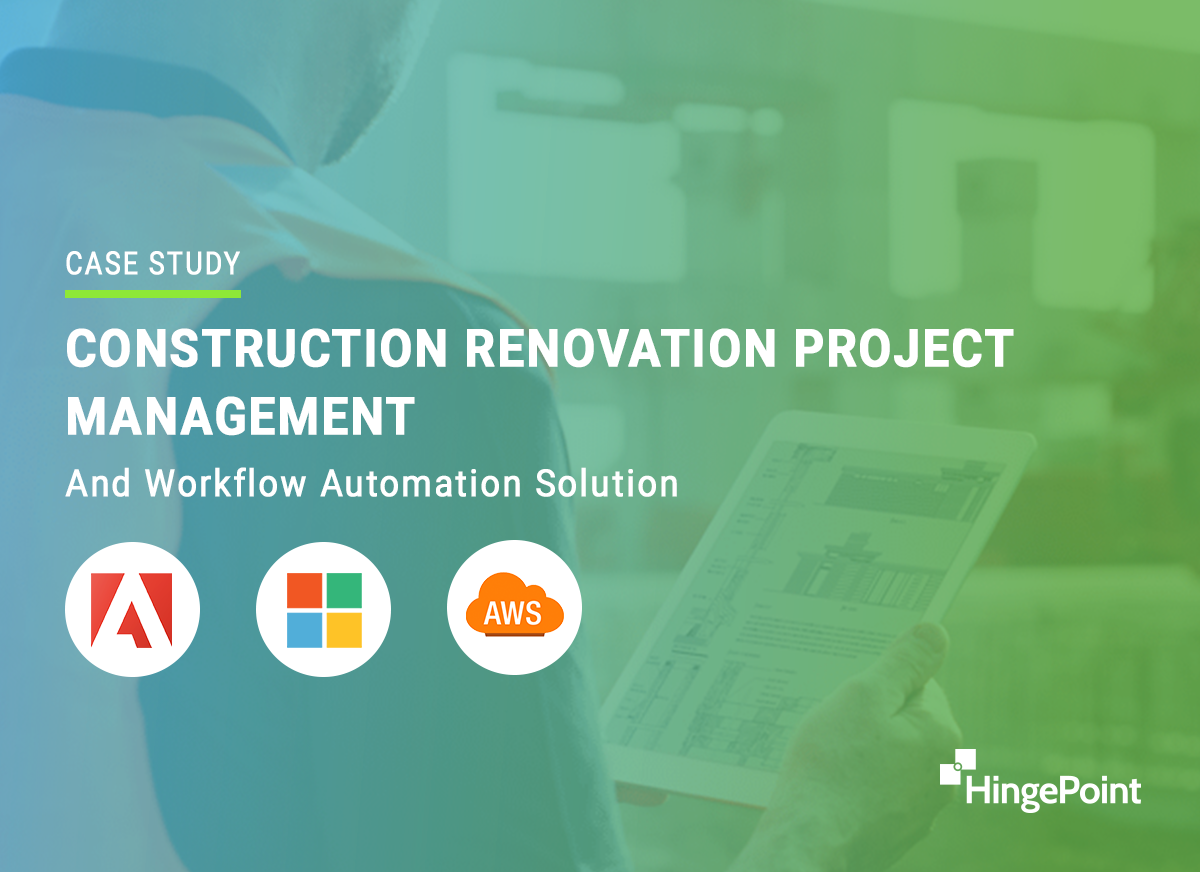 Summary:
HingePoint helped a top global brand with over 3,000 properties standardize the renovation and Property Improvement Process (PIP). Using mobile iPad field tools, you can rapidly assess a property, and scope out a renovation, and automate the documentation needed.  This solution maximizes site field visits and property inspections.
The challenge:
An old paper clipboard process of walking properties was slow and difficult. The experience was error-prone and the experience to hotel owners was not optimal. Field inspections were subjective and created inconsistencies across the portfolio of assets. The process was slow and time-consuming and the asset owner experience was not impressive. Technology was absent from the end to end process.
The Solution:
HingePoint standardized the 6-, 12-, and 18-year renovation scope items

Developed options for 5 different brands and a history of "generations" of real estate

Converted from paper to iPad tools for rapid PIP (property improvement plans)

Integrated photos and video from PIP inspections to the renovation scope

Automated the Scope document creation, converting the Checklist to a Word Document Scope of the Renovation

Analytics and reporting on all the open and active renovation and PIPs in the pipeline
Ongoing Benefits:
Reporting – Roll up a summary of all renovation property inspections pending and past due

Track the status of a site inspection and findings

Standardize the site inspection process

Mobile and iPad tools replace paper and clipboards

Automate the reporting and scope of renovations documentation
Who Was Helped:
Site inspectors, real estate operations, basset managers, franchisees, general contractors, construction firms
System Integrated:
Cloud, mobile and analytics forms and reporting on AWS and Adobe PDF and Microsoft Office365 for Word document writing of renovation scope documents.