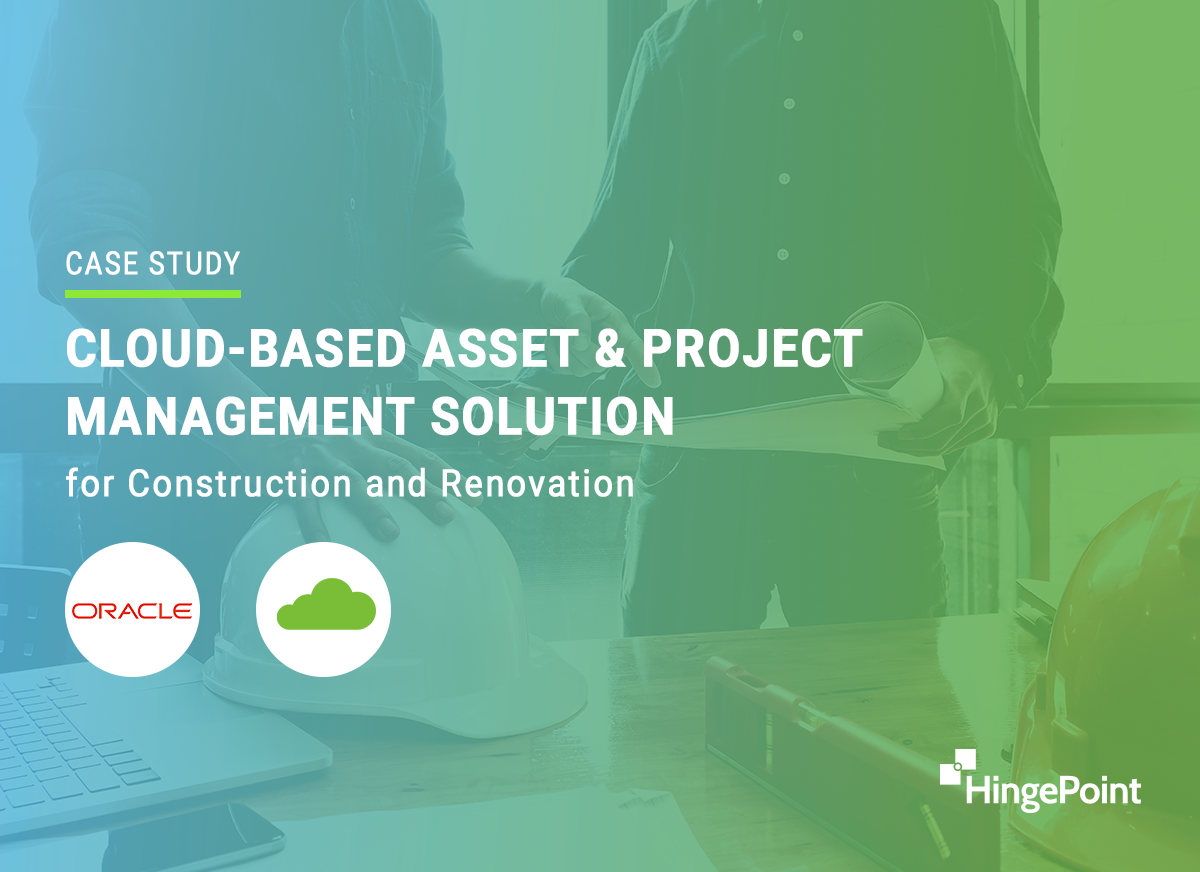 Summary:
HingePoint helped the top global hotel brand with over 7,500 franchise properties put all their hotel owners and all their construction and renovation projects in one system of record. So you could see the full history of all properties in the entire global portfolio.
The challenge:
An outdated database was difficult to upgrade, with slow performance and hard to access. This global brand could not track the history of an asset or the renovations and upgrades that were done to it. A mission-critical system was needed to track and manage all projects that built and enhanced the assets over the long history. 
The Solution:
HingePoint created a cloud-based asset management and construction management system for the entire portfolio.

Project standardization for new build and renovations data

Project schedule and timelines were standardized

Analytics of roll up and drill down by asset and owners
Ongoing Benefits:
Track the history of all project on an asset and drill down into the milestones and data associated with each new build, renovation or upgrade to the property.

Marketing and resale of properties because of excellent history and record-keeping

Create a global standard for asset management and property improvements
Who Was Helped:
Franchise operation, brand design, and construction, real estate investors, asset managers, franchisees, general contractors, construction firms
System Integrated:
Custom systems built on Oracle enterprise.