We are proud to be one of the official sponsors for the annual event that provides fun activities for all ages and much-needed provisions for City House. This year's event brought over 2,300 riders to Plano/Collin County and generated more than $133,000 in gross revenue for City House. The band for the 25th annual event was Infinite Journey, (a Journey Tribute Band) and it certainly has been an exciting and collaborative journey these twenty-five years!
During the past 25 years the Collin Classic Bike Rally has garnered city-wide community and commercial support from families and companies such as major sponsor, The Andrea-Mennen Family Foundation (TAFF).
Rudy G. Andrea, the President/Treasurer of TAFF and a friend to the HingePoint team, introduced us to the Collin Classic Bike Rally fundraiser for City House, via his local biking club called the Rudy Ride. Rudy Andrea is raising the level of awareness throughout the cycling community about many worthy causes in the Metroplex. We are thankful to get involved in a worthy cause and proud to cycle weekly with Rudy and his pals.
Ride For a Cause
City House has been around for over 25 years. During this time they have not only provided emergency shelter and transitional services for young people; they have empowered change and transformed lives.
City House provides residential and non-residential services to more than 500 children, young adults and their families each year. The Collin County nonprofit agency was founded back in the late '80s and proceeds from the bike rally benefit their important work. Learn more about them at: http://www.cityhouse.org
HingePoint Sponsors and Serves
Bryce Finnerty, Johnny Stromp and Brendan Desjardins represented the HingePoint team at this year's event. We provided shade with the HingePoint branded tent; ice chests full of cold water and a willingness to ride and serve.
Little known fact: HingePoint is also a member of the local bike community and a regular on the Rudy Ride. We love to bike and it's a core company value to serve. So when the annual bike rally arrives we all get a win and City House gets the blessing!
There will be numerous opportunities for individuals and corporations to partner with City House during next year's event. We found it very worthwhile and rewarding. In 2017, you could have the opportunity to join these great sponsors.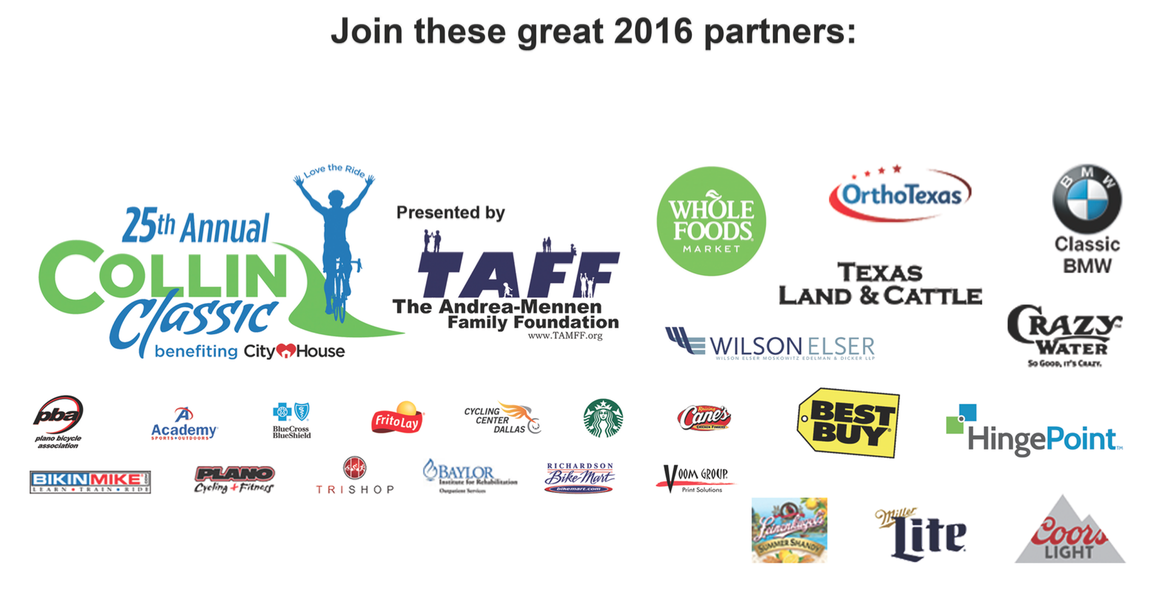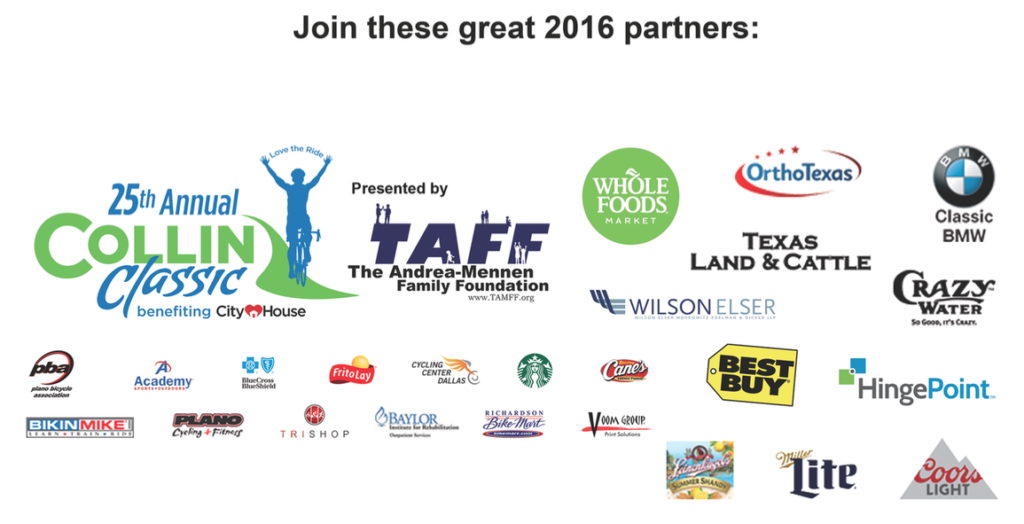 Announcing the "Best Bike" Award for 2016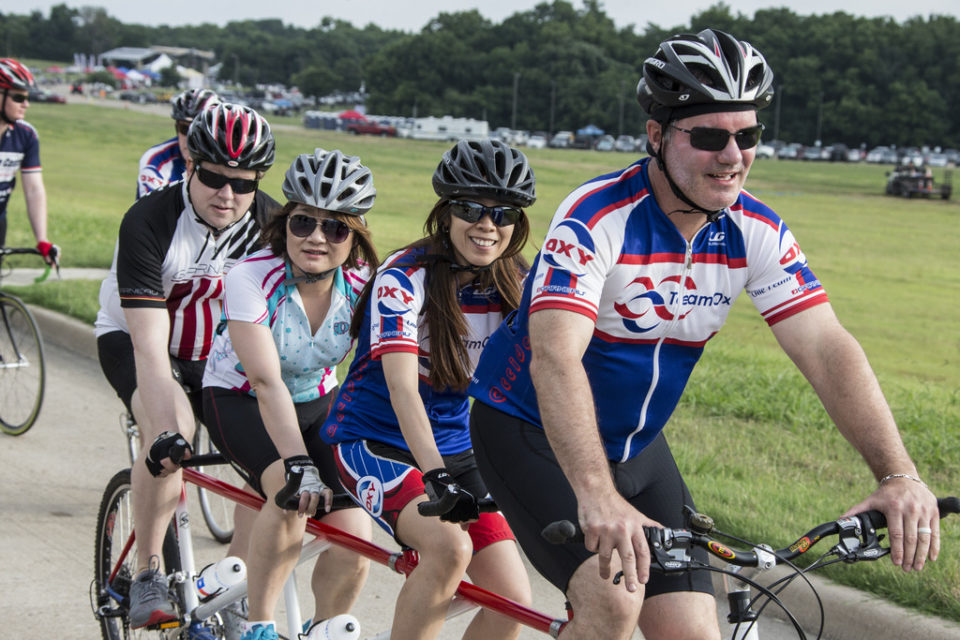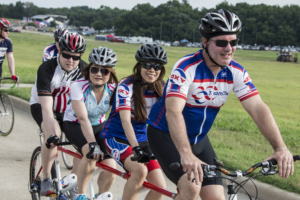 Well, there isn't a physical award like the Oscar or Emmy, but it's important non the less. Each year we find the "coolest ride" in the group. When so many cyclists come together, there is certain to be impressive wheels and this year was no exception. Below is an image of our favorite bike, and bike team, from this year's 25th rally. Congrats to the Fantastic FOUR and their sweet ride!
To become a volunteer, or sponsor, for next year's event
About HingePoint
As many of you know, the HingePoint team is intentional about giving back to the local community by volunteering and fostering a service-oriented company culture. HingePoint associates invest time each week in service to others by utilizing personal talents in various organizations and causes.
In addition, we continue to provide pro-bono services to many charities and ministries that rely on technical systems to fulfill their mission. Our offering is the gift of systems integration, which can be combined with other charity and ministry gifts to maximize impact in local communities.
Photo Gallery from 2016 Collins Classic Bike Rally