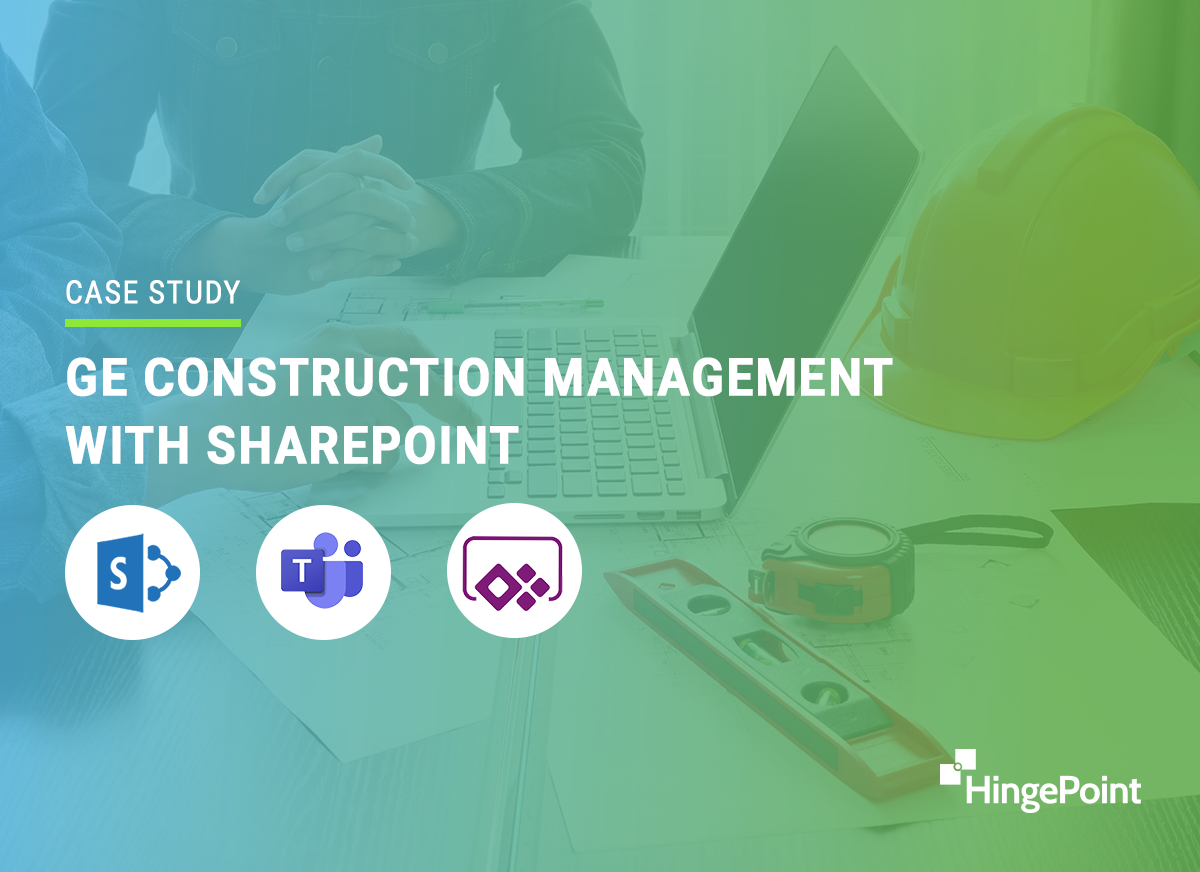 Summary:
We helped GE Renewable Energy (those that make the electric power plants that store energy for the Energy Grid), to replace an old Oracle project management system. We created the same functionality without of the box SharePoint and MS Teams functionality from Office 365.
The Challenge:

 
GE is doing management by email. When they have meetings for construction, they literally send a "Reply All" email and put the meeting action items in the email – but it is impossible to track meetings, RFIs, and action items with email.
The Solutions:

 
We created SharePoint Data Lists for Meeting, meeting issues, RFI log, and workflows that if you flag something as an "Action Item", it will move to the Action Item Log for everyone to track and manage all action items across a project. Also, we notify users of their action items and report by Project and by person, so everyone knows the status of all their work.
Ongoing Benefits:

 
Save hundreds of thousands of dollars on software from Oracle and use the software you already own with Microsoft. Using all Microsoft out of the box functionality in MS Teams, SharePoint, OneDrive and document search, reporting, and Forms.
Who Was Helped:

 
Director of Construction, Construction Project Managers
Systems Integrated:

 
SharePoint, MS Teams, Power Apps, Flows
Other Details:

 
We are saving amazing costs to use SharePoint and Teams and OneDrive, to automate construction, instead of buying custom tools, that don't really work efficiently