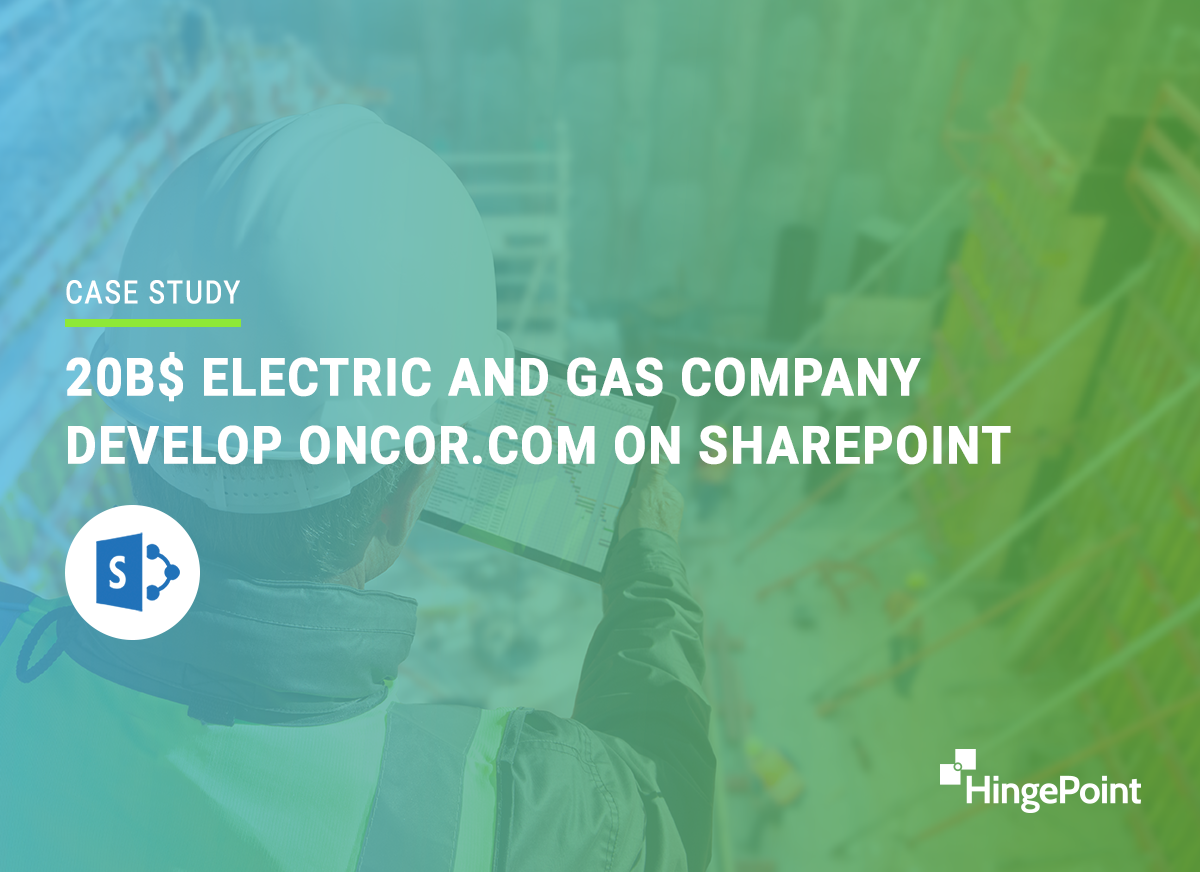 Summary:
Oncor wanted to update their website that looked outdated. Their branding firm designed the site to look beautiful, and the IT Leaders said it had to be built on SharePoint. So they called on HingePoint, a local Dallas SharePoint Dev firm, to help this Texas/Dallas firm with custom SharePoint development because the IT team didn't have the skills in house. Go to Oncor.com. We created over 20 SharePoint templates with over 50 custom web parts and multi-language architecture.
The Challenge:

 
Too hard to customize SharePoint for branding a public website. A huge amount of custom functionality and custom looking design templates, navigation, footer, and other branding looks & feel were needed, but the internal staff didn't know how to build custom SharePoint.
The Solution:

 
Custom Web parts, custom styles, and custom templates. HingePoint lead the technical feasibility assessment, of the requirements, mapping them to out of the box, and custom functionality. We coached Oncor and design firm on technical tradeoffs, showing them what SharePoint can do out of the box and use what it can do first, then customize if necessary. It ended up with over 20 custom page templates, custom navigation, custom footer, all custom looking styles and theme, and over 50 custom web part functionality.
Ongoing Benefits
:
Great looking website, built in 2019, don't need to hire internal experts, get the skills they needed from HingePoint, who lead them all through the technical decisions to meet the company objectives.
Who Was Helped:
CMO, Corp Communications, CTO, we reported to the head of corporate communications, who ultimately advised the CTO on the solution.
Systems Integrated:

 
SharePoint 2019 on Premise
Other Details:

 
Below are screenshots of before and after of Oncor.com. Coached internal IT by prototyping all custom web parts, to assess what is feasible. Work with leadership on branding. Training internal SP team on how to build in SP 2019. Created training, documentation, Pros/Cons assessment, and taught their developers how to implement the code we developed. It was hosted by IBM on the IBM cloud.
Before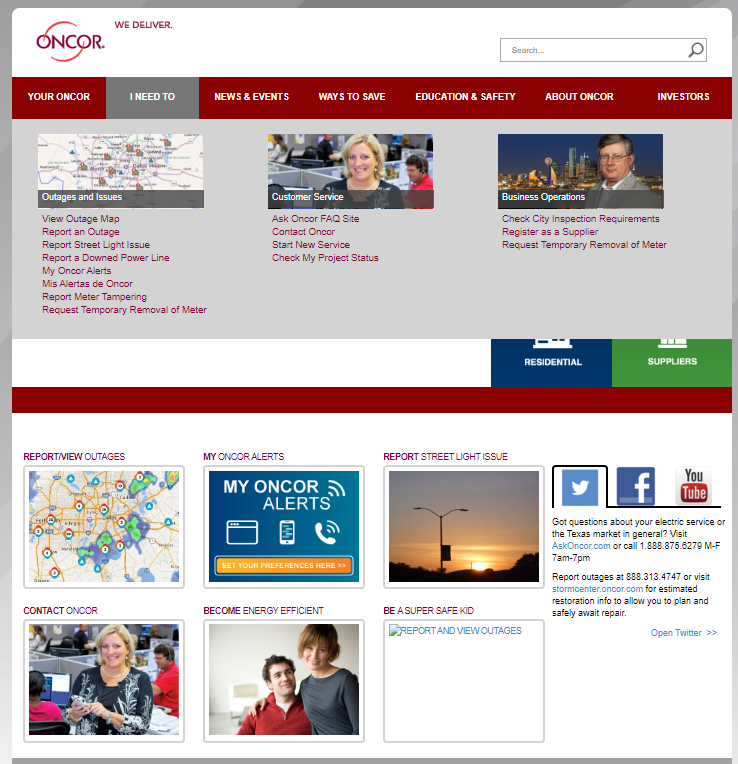 After