Revit 3D models of buildings and manufactured products are made up of Revit "content", which are the building blocks for design in Autodesk Revit projects.
But before you start designing in Revit, it is much faster if you already have a lot of Revit content to work with. In other words, many Revit modelers create the content for design first… and then store it in Revit Families. This clever little "hack" works because modelers can reuse/repurpose the content across many projects and teams. We call it a "hack" because of how rare it is in industry to find a company that fully leverages the ability of Revit to build, manage and share Revit libraries and families and content.
So Content is, in fact, King even in Revit. Just like content is king for web marketing and cash is king in business. We know this because before you design, you better have the content ready or you will have to stop the process to create a model for each component… and then restart design.
Stop…start… stop… start = bad.
Not to mention being inefficient, this stop and start process might lead to a poor or incomplete building… or product design. As Cash is King in business, Content is still King in Revit to ensure the design process flows and includes correct content.
Wait! But, you say, Revit only comes with some very basic and generic Families like we show below in Figure 1! You are correct.

Figure 1 – This example is from the Revit Architectural Template and comes loaded with these generic Revit Families, such as doors, windows, ceilings, furniture, etc.
Now look quickly at the Door Family in Revit in Figure 2. There are only a few doors available. Note that each door has "Type Properties" Parameters (geometry and attributes) associated with it in Figure 3.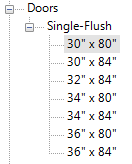 Figure 2 – Revit Out of the Box Door Family Options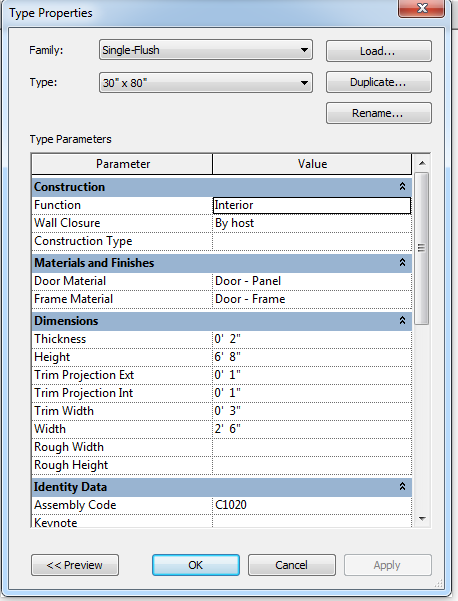 Figure 3 – Revit, Out of the Box, Door Type Properties and Parameters
The Problem (yes, we said problem)
Revit only comes with limited generic Families and you need specific products and construction components for your project. It's ok, We have "your back" on this issue.
We can share a number of tricks or hacks as they call it to getting the right Revit content. So you can be The King of Revit 3D design. (Thank you, Thank you very much says The King)
Contact us now if you are contemplating or navigating a Revit Family project. We will help you be more efficient in your modeling and ensure you get a full return on your hard earned content. Look for the next blog in our upcoming series giving more advanced information around Revit families, libraries, components, parameters, assemblies and other fascinating topics that modelers like us love to talk about.